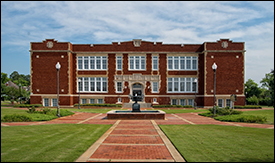 GOOD NEWS – Excitement continued in downtown Andalusia for 2018 and 2019 will be even better according to predictions by the City of Andalusia and the Chamber of Commerce. "There's a rebirth in the heart of the city" a favor quote by Mayor Earl Johnson.
Downtown is thriving with people, new business, and activity. The Clark Theatres building opened in May , 2017 after a major renovation , which features reclining seats and upscale snack bar. Young and old can look forward to "good food and a movie downtown". Big Mike's Steakhouse is bringing in customers from all over the county and is doing an outstanding business serving up delicious dinners. CJ's has packed house both at lunch and evening with Casey Jones cooking up his specialty dishes that are a favorite to all.
On the MLK Expressway (the bypass), Andalusia's commercial corridor, is generating strong interest by new companies considering expansion into our area. 2019 is continuing to point to a very dynamic year for the Andalusia Bypass area.
Events and activities are plentiful. Boating, fishing, golfing, swimming on six beautiful lakes, sports activities at three large recreation complexes, hunting in two large wildlife management areas. We are home to Conecuh National Forest offering hiking and biking trails, RV camp site. Equine events are popular at the Covington Arena. Visual arts, ballet and other cultural programs are an integral part of the ongoing activities.

Andalusia area is a very friendly community, with residents and businesses ready to welcome you. Andalusia area is growing, offering affordable housing, top-notch schools and college, state-of the-art medical facilities, recreational activities, sports adventures, adult community housing, and diversity of employment opportunities.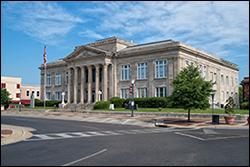 The City of Andalusia Chamber of Commerce and Covington County Economic Development Commission welcomes the opportunity to assist you in discovering the merits and benefits of making this area your personal home as well as the home of your business. Low cost of living and low property taxes, a winning combination! Check out the links below for further information.

COMMUNITY – INFORMATION LINKS